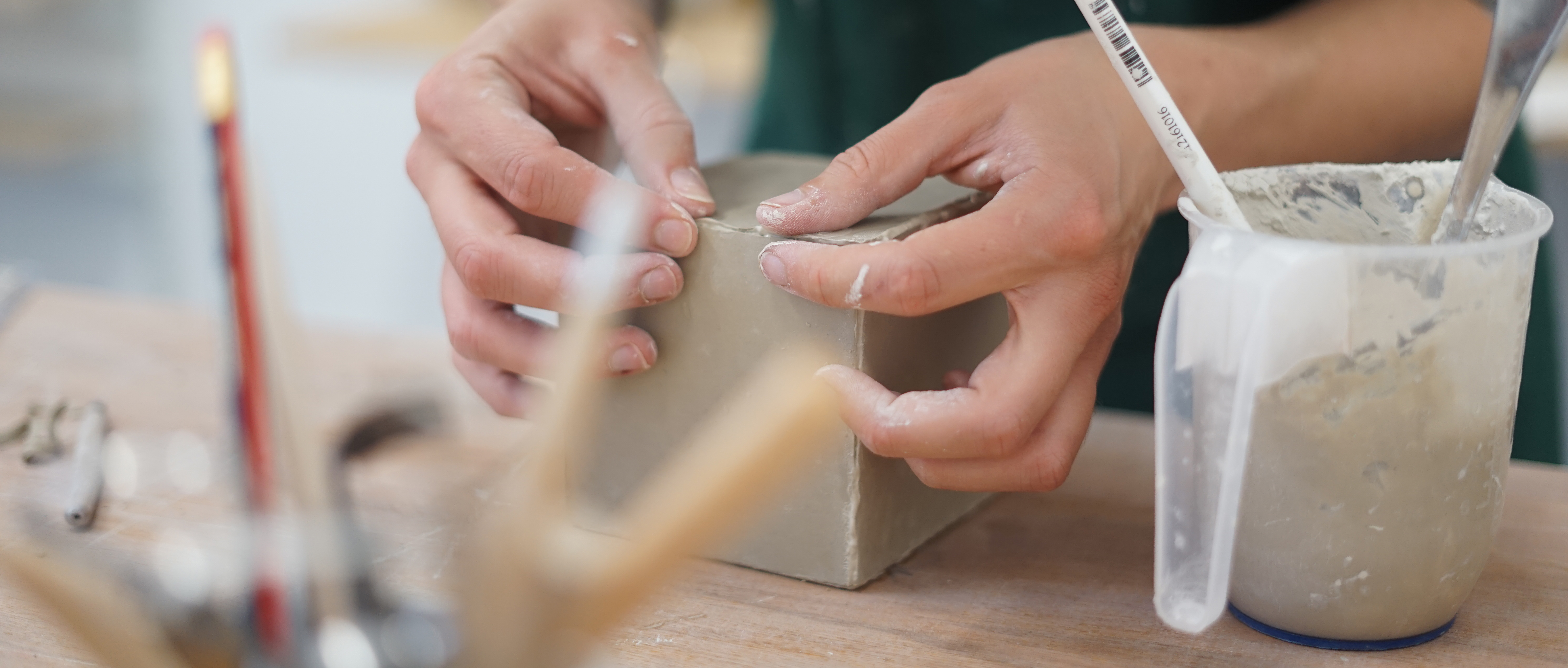 Classes are now open! I am offering two different courses.


---
Ceramic Taster
is a one-off session that introduces clay, the ceramic process, and the different handbuilding techniques. You'll get to make your own creation(s) and choose your glaze. After the session, I will fire and glaze the works, and they will be available to pick up within 3 weeks. Coffee and cake included! Great for beginners, if you're interested in the craft or as a fun weekend activity.
Book the course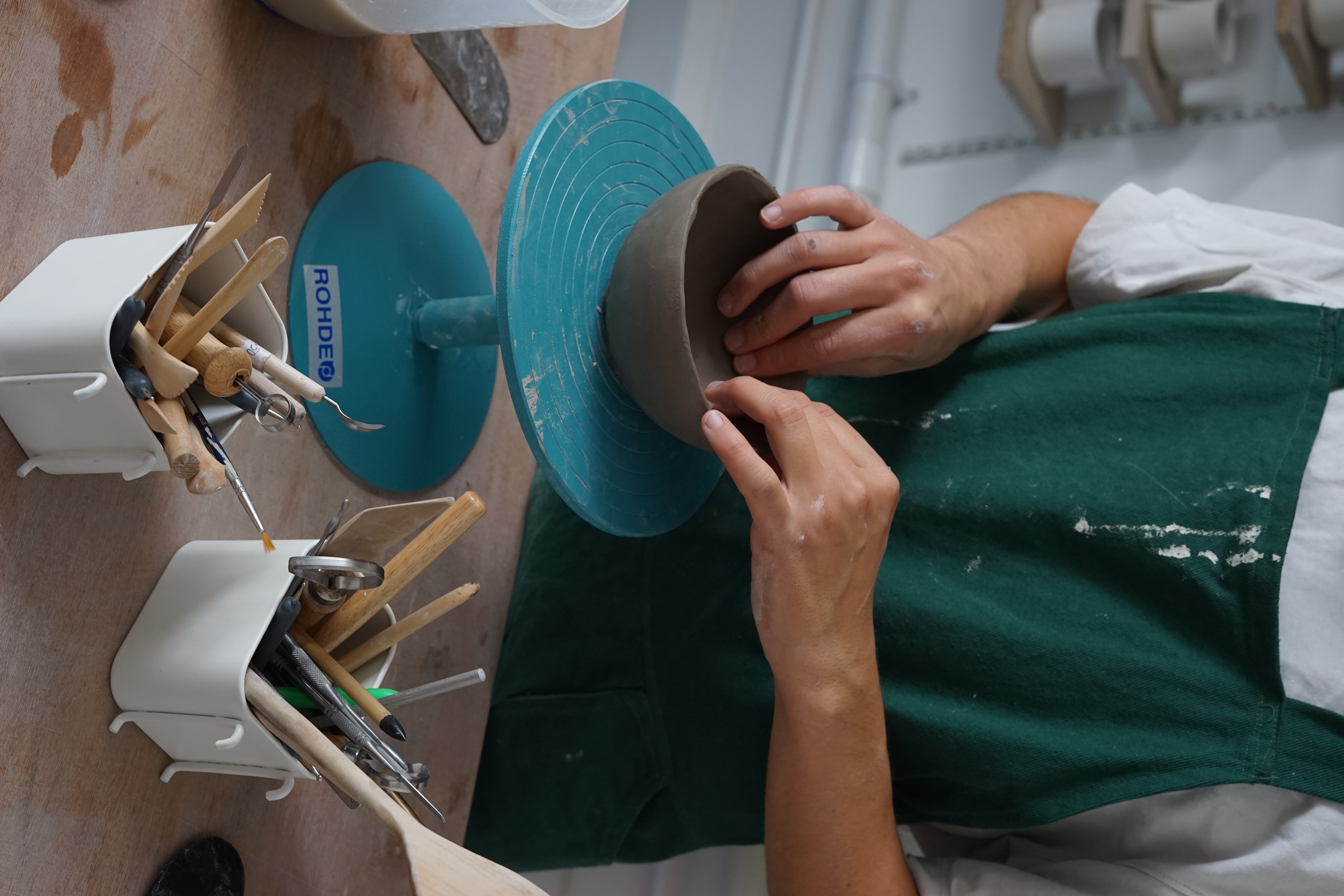 ---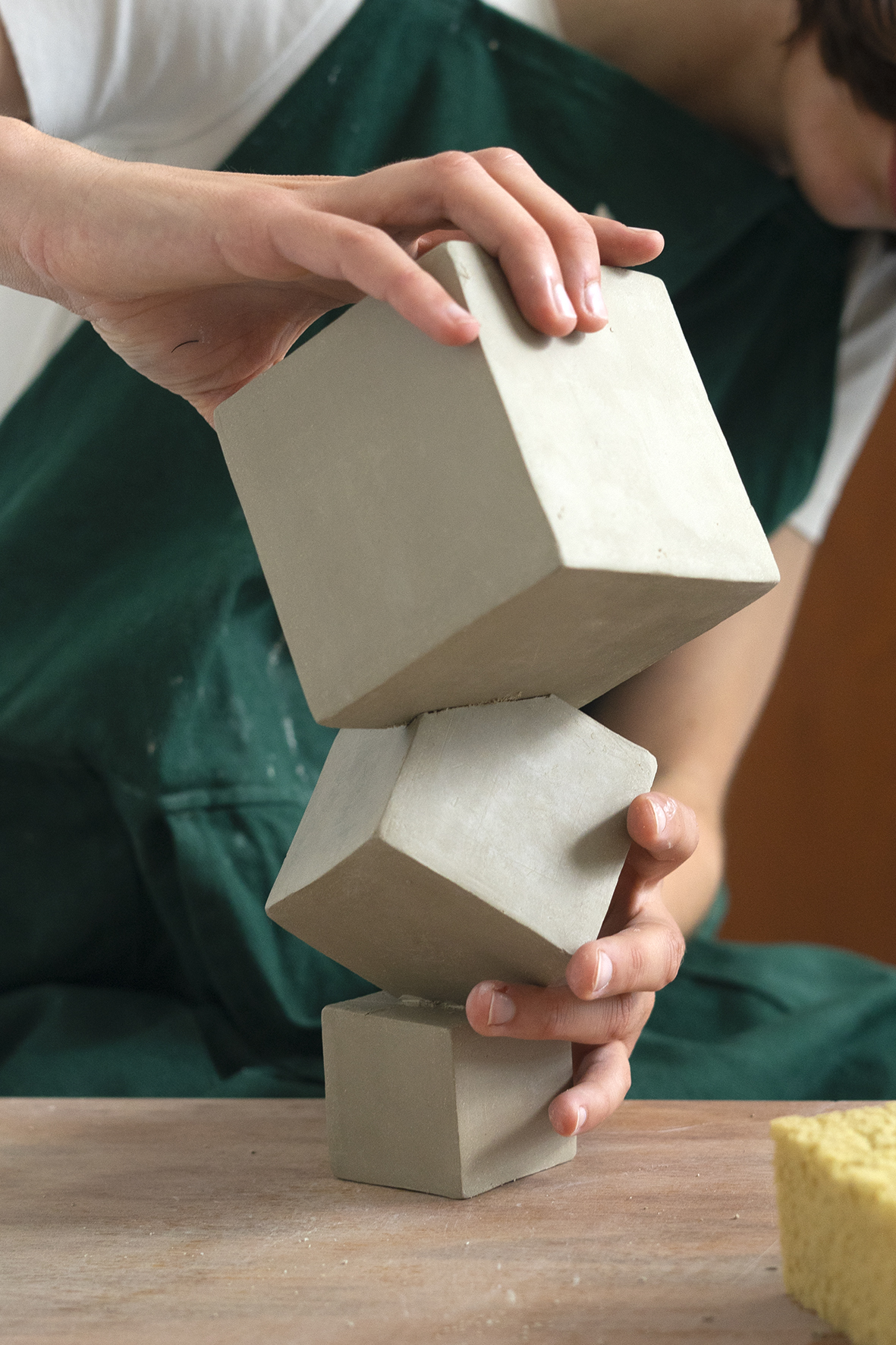 Building Faceted Vessels
is a 3-session course that focuses on creating faceted vessels using the slab-building technique. We'll go in depth on the different stages of clay, design patterns, and build your own vessels to glaze during the last session. For examples of pieces built with this technique, see the
Double Cube Vases
, the
Curvy Vases
and the
Asymetric Vases
. This course is great for those who have already had a first contact with clay, but is also accessible to beginners, especially those comfortable with their hands.
Book the course
---
FAQs

Where are the classes?
Classes are run at my studio in Vanguard Court, Camberwell.
What should I wear?
Aprons will be provided, but I recommended wearing clothes that you don't mind getting dirty.
When can I have my pieces?
Your pieces need to go through rounds of 2 firings, each taking about a day and a half, with glaze applied in between. I run firings on a weekly to biweekly basis. If you book the Ceramic Taster, expect to pick up your pieces from my studio within 2 to 3 weeks. If you book Building Faceted Vessels, expect to pick up your pieces from my studio within 1 to 2 weeks.
How many participants per class?
There are 3 students per session.
Can I book a private course for me and my friends / colleagues / family?
If you want to book a private class, please contact me at
marie.tricaud@gmail.com
or via the contact page.